Back List

The Untold Secrets of Greater Vancouver's Heritage Homes

Every home has a social history and a genealogy that tells a tremendous amount about the history of the times and offers up a sense of place. Current home-owners are only temporary custodians, part of the chain in the ongoing narrative of the house. People change, styles change, colours change, cars change, but through it all, the house remains a central fixture and the structure for the stories in At Home with History.
Read More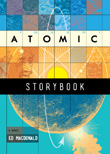 Atomic Storybook is a new novel from the author of Spat the Dummy. It's about the early years of Albert Einstein, an explosion on the moon, and a group of friends who feel like they are living in a long, strange dream. A delightful stew of lust, blood, ennui and physics, Atomic Storybook is also about living and dying in what is, undeniably, an illusion.
Read More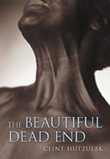 Finalist, Books in Canada/Amazon.ca First Novel Award
The Beautiful Dead End is a visceral crime thriller that takes the reader on an existential journey to the "other side" and almost back again. In a bizarre, shadowy interzone populated by disturbing characters, our anti-hero confronts the dark secrets of his past, and comes face to face with the consequences of having lived an unexamined life.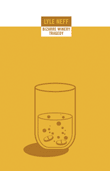 Lyle Neff's Bizarre Winery Tragedy is a book of lyric poems about country folk, city folk, alcohol and urbanism.
Read More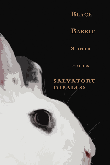 Black Rabbit & Other Stories is a debut collection of great intensity and versatility. The stories range from the fantastic to the gritty, from urban dystopias to worlds of dreamlike possibility.
Read More