Books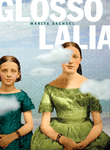 Glossolalia is an unflinching exploration of sisterhood, motherhood, and sexuality as told in a series of poetic monologues spoken by the thirty-four polygamous wives of Joseph Smith, founder of The Church of Jesus Christ of Latter-day Saints. In Marita Dachsel's second full-length collection, the self-avowed agnostic feminist uses mid-nineteenth century Mormon America as a microcosm for the universal emotions of love, jealousy, loneliness, pride, despair, and passion.
Glossolalia is an extraordinary, often funny, and deeply human examination of what it means to be a wife and a woman through the lens of religion and history.
Marita in conversation with Ariel Gordon at at The Jane Day Reader.
PRAISE FOR GLOSSOLALIA:
Glossolalia is a curious, wonderful book, in which a "self-avowed agnostic feminist uses mid-nineteenth century Mormon America as a microcosm for… universal emotions…". … Dachsel's wives are less a chorus than a cacophony, a crowd of dissonant voices, each shouting to be heard above the others. … But hear them, we do. The wives each emerge as distinct, aware, embodied, and it is the smallness and closeness of poetry (as well as their poet's talent) that brings them so to life."
— Pickle Me This
"Michael Ondaatje's Collected Works of Billy the Kid did it. Randall Maggs did it with Night Work: The Sawchuk Poems and now Marita Dachsel does it with Glossolalia. Dachsel so inhabits the characters and time of her story as to make it hyper real. … Dachsel brings the same sort of vivid, intimate focus, you think you can hear the quiet breathing of these women. … Glossolalia is simply riveting, it is hauntingly sad, it is a clear and articulate indictment of patriarchy and religion. … If I had a rating system this book would get all my stars."
— Michael Dennis' Poetry Blog
"… a series of monologues from the thirty-four polygamous wives of Joseph Smith … Through poems whose form varies as much as the personalities of the women, we're let in on a myriad of secrets and insights into sisterhood, motherhood and sexuality in mid-nineteenth century Mormon America. … Avoiding sentimentality Dachsel gives us a haunting collection that illuminates lives that were behind-the-scenes until now. This book is a jewel-like union of unique voices. Together they create a stunning stained glass piece soldered together into a choir of glass and light."
— Canadian Poetries
"Dachsel paints each poetic portrait with care, attempting to comprehend why they might have joined with Smith. The complex questions of what it means to be a wife, how it is possible for men and women to relate, and how dynamics of power affect and alter love and sex, are presented without clear answers. 'My heart is rutted like the prairie after frost,' reports one wife, and Dachsel's poems probe these ruts."
— Winnipeg Free Press
"… a fine and sparkling energy, something she brought to her first collection, All Things Said & Done (Caitlin Press, 2007) as well."
— Rob McLennan's blog
ISBN 978-1-927380-40-6
5.5 x 7.5 | 94 pp
$18.00 CAN / $18.00 US
Rights available: World
ANVIL PRESS BOOKSTORE
Payments processed by PayPal
Canadian Customers
CDN $18.00


Rest of the World Customers
US $18.00

Going to New Orleans is the story of Lewis King, a jazz trumpet player who lands a gig in the Big Easy. King is a genius on cornet, but his private life is emotionally, morally, and financially bankrupt. He's a heavy drinker and compulsive sexual manipulator, prone to paranoid fits of violent rage. His girlfriend, Ms Sugarlicq, can't keep her pants on. But as equally deviant sexual predators and jealous hypocrites, they're perfect for each other…
Going to New Orleans is a fantastic and graphic first-person narrative that serves as a surreal-but-faithful guide to the music, food, history, and literature of New Orleans. A spiritual book, as well as a dirty one.
ISBN 1895636590
5.25 x 7.5 | 176 pp
20.00 CAN / 15.00 US
Rights available: World
ANVIL PRESS BOOKSTORE
Payments processed by PayPal
Canadian Customers
CDN 20.00


Rest of the World Customers
US 15.00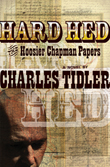 Hard Hed is a contemporary retelling of the Johnny Appleseed story. Hoosier Chapman, local historian and apple orchardist, has just been released from a Northwestern Ohio jail after serving two years for planting wild apple trees in a city park.
Dropped at the state line by a deputy sheriff, Hoosier treks west, overland and barefoot into Indiana state, recreating history and inventing myth, both public and private, along the way. Hoosier Chapman, the historian, yearns for a pre-colonial, pre-gunpowder freedom that lies just beyond the common fields, before the wetlands were drained and the forests cut down. Chaos and violence—like fate—hound his every step.
In five "Books" ranging in style from realism to fantasy to historical document to speculative fiction to lyric poetry, there is a joy of craft that shows through page after page. Hard Hed is part meta-story, part documentary, part violent romance, an unabashedly original work of fiction that roams in and out of time and place and point of view. Tidler has created an Indiana as Faulkner created a Mississippi and Steinbeck a California.
Praise for Hard Hed:
"Tidler takes readers on a roller-coaster of a ride, with highs and lows and mighty twists. The history of the Indiana Territory is revealed, along with the brutalizing of its original inhabitants. And the brutality never stops. … The language is raw and crude at times, reflecting the violence of the narrative, but it is also eloquent. … Hard Hed: The Hoosier Chapman Papers is an impressive achievement, albeit a tricky read. It's definitely worth it to see what's happening beyond the margins of the conventional novel. Way beyond."
—Victoria Times-Colonist
"It's an impressive novel that reminds you what a talented writer can achieve in under 180 pages, one who clearly enjoys taking chances as he pillages narrative and history to lay bare prejudice and hope."
—Quentin Mills-Fenn, Uptown
ISBN 978-1-897535-69-1
5.75 x 8.75 | 192 pp
$20 CAN / $20 US
Rights available: World
ANVIL PRESS BOOKSTORE
Payments processed by PayPal
Canadian Customers
CDN $20


Rest of the World Customers
US $20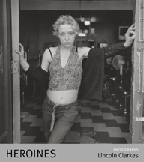 Winner of the City of Vancouver Book Award


Heroines is an epic documentary of addicted women in Vancouver, Canada. In 1997, photographer Lincoln Clarkes turned his lens away from the world of fashion and began documenting the dire circumstances endured by the marginalized women living and working on the streets of the city's Downtown Eastside.


University of Western Ontario professor Kelly Wood writing in Philosophy of Photography states, "Heroines forced viewers and respondents to take sides in an uneasy ethical dialogue that does not acknowledge the series' uncanny ability to perform against viewers' expectations of certain visual categories and discusses how these expectations might preclude photography's ability to enact or incite political change."


The series includes more than 400 portraits of women in Vancouver's notorious Downtown Eastside. The photographs garnered extensive national and international media attention, which instigated immediate and profound impacts on the local community, social policies, and criminal investigations regarding missing women.


Heroines: A Photographic Obsession is an award-winning one-hour documentary film produced for Bravo and the Women's Television Network. The film is "a study in pain and intimacy, artistic expression fuelled by passion and moral outrage" accompanied by original poems written and narrated by Susan Musgrave. The documentary opened the Leipzig Documentary Film Festival and has been screened at several other festivals since its premiere in June of 2001.


PRAISE FOR HEROINES


"praised as humanizing a forgotten sector of society, and also condemned as exploitative and voyeuristic"
—VICE


"proof of Vancouver's horrific drug-addled underbelly and [gives] these long-neglected women a moment in the spotlight"
—HUFFINGTON POST


"images reveal a world of broken dreams and dangers, but also helped reclaim the identities of the women"
—DAILY MAIL (UK)


"macabre portraits haunt nation"
—THE GUARDIAN (UK)


"beauty in a beastly place" 
—LONDON OBSERVER (UK)


"one of the most timely, necessary and respectful books ever published in British Columbia"
— BC BOOKWORLD


"intimate, compelling and undeniably unsettling" 
— GLOBE & MAIL


"images [that] unsettled many people in a country that prides itself on its polite order and tightly woven social safety net"

— L.A TIMES MAGAZINE


"incredibly powerful" — TORONTO STAR


"imbued with powerful and sublime truth"
— BROKEN PENCIL
ISBN 1895636450
6.25 x 7 | 152 pp
29.00 CAN / 20.00 US
Rights available: World
ANVIL PRESS BOOKSTORE
Payments processed by PayPal
Canadian Customers
CDN 29.00


Rest of the World Customers
US 20.00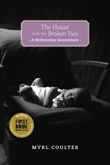 Unmarried and pregnant in 1968 Winnipeg, teenager Myrl Coulter found herself at a loss. Unable (and perhaps unwilling) to support her child, Myrl's parents forced her to give the baby up for adoption. After being sent to a home for unwed mothers, Myrl gave birth in a desolate hospital room and then found herself at the mercy of a closed adoption process that seemed determined to punish her. Myrl was left numb and filled with questions that no one was able to answer.


In The House With the Broken Two: A Birthmother Remembers, Dr. Myrl Coulter reflects on the family politics and social mores that surrounded closed adoption in the 1960s, and examines the changing attitudes that resulted in the current open adoption system and her eventual reunion with her first-born son. The book is an intimate, honest look at the way personal histories combine with political truths, and Coulter mixes revealing personal details with sharp political observations. The House With the Broken Two could be called a personal essay or a feminist apologia, but perhaps most importantly, it is a book about motherhood, in its many variations.


Praise for The House with the Broken Two


"A memoir, an adoption narrative and a grief mosaic, this winner of Simon Fraser University's 2010 First Book Competition is a beautifully written volume in the genre of creative non-fiction."
—The Winnipeg Free Press


"The House with the Broken Two portrays a vivid and unsettling picture of Canadian sexual politics and social policy as it related to the consequences of extramarital sex. Before World War II the public and private agencies made small attempts to keep single mothers and their babies together, but when the 1950s paradigm of the perfect nuclear family took hold in North America attitudes changed. 'Girls like me were not young women who needed a helping hand,' Coulter writes. 'Instead we were seen as somehow delinquent and definitely unfit as mothers.'"
— The Rover


"Coulter wrote this book for her birth son as a way to fill in the gaps between the time she gave him up and when she finally met him again as a thirty-something adult. Many readers will be heartened by Coulter's story and her later achievements. Not only does her memoir examine an historic social phenomenon, it also demonstrates how young women have the ability to change the trajectory of their lives and embrace success. Social workers and teenage mothers in particular will find this story of interest."
— Prairie Fire
ISBN 978-1-897535-72-1
5.5 x 8 | 214 pp
$18 CAN / $18 US
Rights available: World
ANVIL PRESS BOOKSTORE
Payments processed by PayPal
Canadian Customers
CDN $18


Rest of the World Customers
US $18

By Nelly Arcan (translated by David Homel & Jacob Homel)
In this daring act of self-examination and confession, the late novelist Nelly Arcan explores the tortured end of a love affair. All the wrong signals were there from the start, but still, she could not help falling. More than a portrait of an affair gone wrong, Hysteric is a chronicle of life among the twenty- and thirty-somethings, a life structured by text messages, missed cell phone calls, the latest DJs and Internet porn. When the writer's aunt read her tarot cards, no predictions for her future ever appeared. This tale, an astounding feat of literary realism, shares the story of a woman who loses her identity in a man in hopes of finding love. Told in the same voice that made her first novel Whore an international success, Nelly Arcan manages to answer the challenges she set down for herself in her previous books.


REVIEWERS ON HYSTERIC


"unrelenting insights into the still bleeding scars of a badly wounded psyche."
— Philip Marchand, National Post


"Hysteric is a raw stroke of wild love that explores desire and memory, fear and love, a novel that leaves the lights on for its readers, hurts as much as it haunts, and brings a much-needed philosophy to the genre of urban literary fiction."
—The Georgia Straight


"An absolutely magnificent novel that gets right to the point."
— Élaine Ayotte, Radio-Canada, "C'est dans l'air"


"Hysteric is a story of love and loss. The author describes the hypnosis of heartbreak with the painful lucidity and honesty we have come to expect from her."
— Odile Tremblay, Le Devoir


"Nelly Arcan puts our society on trial. She is a talented author with a voice we can count on. Go beyond the scandal and discover her."
— Éric Simard, Radio-Canada, "Téléjournal-Québec"


"A tremendously strong current runs through this story. A music of breath, and the desire to reach down to the bone and discover the truth about relationships between men and women."
— Jocelyne Lepage, La Presse
ISBN 978-1-927380-96-3
5.25 x 8.25 | 168 pp
$20 CAN / $20 US
Rights available: World
ANVIL PRESS BOOKSTORE
Payments processed by PayPal
Canadian Customers
CDN $20


Rest of the World Customers
US $20


I Cut My Finger is Stuart Ross's first full-length poetry collection since his acclaimed Hey, Crumbling Balcony! Poems New & Selected (2003). The poems here show Ross's ever-expanding breadth, from his trademark humour and surrealism, to pointedly experimental works and poems of human anguish. Here, a poet includes a letter threatening suicide in his submission of poems to a literary journal; a businessman dons flippers to swim along the sidewalk to his downtown office; the U.S. military follows a trail of red ants to glacial redemption; the writer finds profound joy in a tower of canned niblets. But beneath the slapstick exterior of so many of Ross's poems there lurk dark threats and darker pleasures.
ISBN 1895636795
5 x 7.5 | 80 pp
15.00 CAN / 13.00 US
Rights available: World
ANVIL PRESS BOOKSTORE
Payments processed by PayPal
Canadian Customers
CDN 15.00


Rest of the World Customers
US 13.00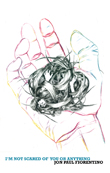 By Jon Paul Fiorentino (Illustrated by Maryanna Hardy)
The characters in I'm not Scared of You or Anything are invigilators, fake martial arts experts, buskers, competitive pillow fighters, drug runners, and, of course, grad students. This collection of comedic short stories and exploratory texts is the ninth book by the critically acclaimed and award-winning author Jon Paul Fiorentino. Deftly illustrated by Maryanna Hardy, these texts ask important questions, like: How does a mild mannered loser navigate the bureaucratic terrain of exam supervision? What happens when you replace the text of Christian Archie comics with the text of Hélène Cixous? And, most important of all, what would it be like if
Mr. Spock was a character in the HBO series GIRLS?


Illustrated throughout by the wonderful, full colour artwork of Maryanna Hardy!


ADVANCE PRAISE FOR I'M NOT SCARED OF YOU OR ANYTHING


"I'm sure something scares Jon Paul Fiorentino, and maybe it drives him toward the deadpan magic he
wields so masterfully in these pages. This is a daring and funny collection."
—SAM LIPSYTE


"Fiorentino takes the path you're on in life and sidesteps it just enough to create surreal little worlds, worlds where you can't help but burst out laughing. A master of dark, comedic timing, he's perfectly complemented by the delicate, terrifying, and hilarious illustrations of Maryanna Hardy. This book is one of my favourite reads in ages."
—CHIP ZDARSKY


"I'm Not Scared of You or Anything is a collection for readers bored by more traditional CanLit. It's a book of outcasts, misfits and underdogs written for outcasts, misfits and underdogs.

Unfiltered, Fiorentino deftly writes what some of us may think from time to time, but would never dare say aloud. He really isn't scared of anything. … I'm Not Scared of You or Anything is accompanied by more than two dozen illustrations by Montreal artist Maryanna Hardy, whose artwork on the front cover alone is stunning."
— WINNIPEG FREE PRESS


PRAISE FOR FIORENTINO'S WRITING:


"[Fiorentino's writing] is the embodiment of an imagination so wild, a wit so sharp and a sense of humour so dark."
—MONTREAL GAZETTE


"There is no mistaking Fiorentino's sharp wit and precise vocabulary, which are entirely individual—something far too few writers can claim."
—QUILL AND QUIRE


"Fiorentino is wickedly funny."
—THE GLOBE AND MAIL
ISBN 978-1-927380-94-9
5 x 8 (w/ French flaps + colour illus.) | 176 pp
$20 CAN / $20 US
Rights available: World
ANVIL PRESS BOOKSTORE
Payments processed by PayPal
Canadian Customers
CDN $20


Rest of the World Customers
US $20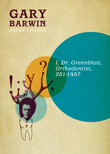 At times comic, tender, dark, and arrestingly bizarre, Gary Barwin's latest fiction collection marvels at the strangeness, charm, and beauty that is contemporary life in the quantum world.


Ranging from short story to postcard fiction, Barwin's stories are luminous, hilarious, and surprising. A billionaire falls in love with a kitchen appliance, a couple share a pair of legs, a pipeline-size hair is given the Nobel Prize only so that it can be taken away, a father remembers with tenderness the radiant happiness of his teenage child, trapped inside his body. As the Utne Reader said of his last collection, "what makes them so compelling is Barwin's balance of melancholy with wide-eyed wonder."


Praise for I, Dr. Greenblatt, Orthodontist, 251-1457
"There's so much to love in I, Dr. Greenblatt, Orthodontist, 251-1457. Each story is a portal into a wondrous and mysterious parallel world. Like the great U.S. poet, Russell Edson, Gary Barwin's work inhabits a transcendent country, one in which surprise, delight, discovery, and, above all, gleeful imagination rule the day."
– M.A.C. Farrant (author of The World Afloat and Darwin Alone in the Universe)


"These stories are as unexpected as they are beautiful. Each one will have you seeing the world in a slightly different way."
– Andrew Kaufman (author of All My Best Friends are Superheroes and Born Weird)
ISBN 978-1-77214-013-2
5.75 x 8 | 144 pp
$18 CAN / $18 US
Rights available: World
ANVIL PRESS BOOKSTORE
Payments processed by PayPal
Canadian Customers
CDN $18


Rest of the World Customers
US $18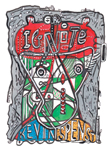 A finalist for the Alfred G. Bailey Prize and winner of the Lush Triumphant Award for Poetry, Ignite is a collection of elegiac and experimental poetry powder-kegged with questions about one man's lifelong struggle with schizophrenia. Born into a strict Mennonite family, Abe Spenst's mental illness spanned three decades in and out of mental institutions where he underwent electric shock treatment and coma-induced insulin therapy. Merging memory and medical records, Kevin Spenst recreates his father's life through a cuckoo's nest of styles that both stand as witness and waltz to the interplay between memory, emotion and all our forms of becoming.


ADVANCE PRAISE FOR IGNITE:
. . . with a fearless layering of voice, Ignite is upfront and unswerving. A novel-esque torrent tracing a troubling history of illness—part confrontation and part chronicle—this collection is daring with its dark narrative. Here is a willingness for, and enviable strength in, extending poetic range. Ignite heals and ascends. There are books that need to be written and this is one of them. This is a collection which gives more and more with every read.
– Sandra Ridley (judge for the Alfred G. Bailey prize)


Cover art by Jason McLean
ISBN 978-1-77214-053-8
5 x 8 | 96 pp
$18 CAN / $18 US
Rights available: World
ANVIL PRESS BOOKSTORE
Payments processed by PayPal
Canadian Customers
CDN $18


Rest of the World Customers
US $18

Next
Previous