Books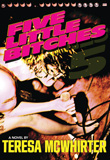 Five Little Bitches chronicles the rise and fall of the all-woman band, Wet Leather. Each of the women is plagued by her own unique demons, but their devotion to music and the punk lifestyle keeps them pushing on. As the band progresses, they tour Canadian, American and European towns and cities—and all the alleys, gutters, back stages, vans, hotel rooms, highways and airways in between.
Part punk rock travelogue, Five Little Bitches is full-throttle grit-lit. The novel is a testimony to a generation of grrrls in revolt.
What the critics have to say about Five Little Bitches:
"Fuelled by cheap beer and adrenalin, Teresa McWhirter's second novel follows a band of hard-luck women who like to shred guitars, vocal chords, men, each other and their own lives."
– National Post
"One glance at this book and you know: It ain't Anne Tyler. … Five Little Bitches is funny, outrageous, and startlingly authentic … and she delivers what any reader wants – a novel that is vibrantly alive, never dull."
– Prairie Fire
"a raw, punk energy courses through its veins"
– Georgia Straight
"Told in the straight-ahead manner of 2007's Dirtbags, McWhirter delivers an in-your-face style to match the grit of her characters…"
– Quill & Quire
"… it captures the essence of a sub-culture. … The design of the text is as bold as its uncensored language. Every page is coloured with the chaos of punk rock shows, volatile relationships, pain, joy and humour – and illustrated with gritty black lines, graffiti art, band posters, set lists and photos. … These are flawed, real women who are unapologetic. But as much as the characters of Five Little Bitches appear hell-bent on being abrasive, this thoroughly modern feminist novel ultimately succeeds because it portrays human vulnerability."
– BC BookWorld
"These bitches rocked me: crass & high, they scream, fight, make music & they're all over the map – kickass crazy story."
—oneline review
What the critics had to say about McWhirter's previous books:
About Some Girls Do
Before approaching this book you have to decide if you are interested in reading about people who are pimples on the ass of society. … Twenty-something alcoholics and druggies do not or cannot read, and people who can afford books do not want to read about them.
—W.P. Kinsella, author of Shoeless Joe
About Dirtbags
"McWhirter is a mistress of momentum. … Dirtbags will take its place in any sensibly constructed future Canadian canon. This is a great book and a funny, moving and entertaining read."
— Globe and Mail
"… when the climax comes at last, it's explosive, and proves McWhirter hasn't missed a trick. She's constructed the novel so well, you don't notice the structure; you just enjoy the writing, and that's as good as it gets."
— Vancouver Review
"Her clear, emotionally detached voice serves the story superbly, refusing to pass judgment even as the character's actions lead them to ruin. This search for beauty amid chaos and anarchy resonates long after the last page is turned."
— Fast Forward
"These are not the young, hip, irony-driven quipsters from Douglas Coupland novels, biding their time, hoping for elevation into a higher level of consumerism; McWhirter's generation of urban drifters are jumping over the edge of despair into pits of self-destruction. Romance is a luxury they can't afford."
— ABC BookWorld
ISBN 978-1-897535-90-5
5.5 x 8 | 296 pp
$20 CAN / $20 US
Rights available: World
ANVIL PRESS BOOKSTORE
Payments processed by PayPal
Canadian Customers
CDN $20


Rest of the World Customers
US $20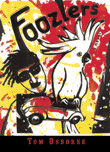 Foozlers is a 24-hour "Odyssey" that runs a juggernaut through the high- and lowlands of Vancouver. Jerry Lowe is the reluctant driver of a getaway car for two sketchy junkies on the make. A pair of cops spend a shift wobbling on the cusp of total breakdown. The groom-to-be in an Indian arranged marriage seeks an escape of the carnal variety. Soon, they will all intersect paths with a gas station attendant and a very "special" car wash operator. And somebody's got to do something about that noisy, bad-tempered cockatoo.
Foozlers chronicles that thin line between sane and insane behaviour, and the mayhem and unpredictability fuelled by the "Butterfly Effect"-strangers' paths crossing for only an instant but having explosive effects. By story's end, lives, or at least attitudes, will change. Sort of.
Praise for Foolzers
"Like Blaise Cendrars' To the End of the World, John Kennedy Toole's A Confederacy of Dunces and the whacked-out works of J.P. Donleavy, Terry Southern and William Burroughs, Foozlers is a madcap tour de force."
—The Vancouver Sun
"irreverent, break-neck pace, and rollercoaster prose that's a lot of fun to ride"
—Quill & Quire
"It's a caper story with every element slightly off-kilter. And that's the charm of [Foozlers] . . . . Read it and laugh."
— RainReview.com
ISBN 1895636647
5.5 x 7.5 | 176 pp
18.00 CAN / 13.00 US
Rights available: World
ANVIL PRESS BOOKSTORE
Payments processed by PayPal
Canadian Customers
CDN 18.00


Rest of the World Customers
US 13.00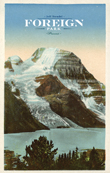 Foreign Park situates itself in an epoch where prior assurances of the natural world's solidity begin to slip. Poisons enter the Fraser River Basin. An oil slick approaches by night engulfing a fishing vessel, leaving its captain in open waters. Page after page, Foreign Park makes strange with its inhabitants. As it unfolds, it plots itself along the Fraser River overlaying myth and historicity with present day. These calm poems detail the effects of destruction on land and simultaneously explore family and community in Vancouver's coastal cityscape. Foreign Park guides through subtle shifts in temperature and elevation in order to engage with questions on death, ageing, family and fidelity.


Praise for Foreign Park:
"Jeff Steudel's Foreign Park measures an immediate world through the palpable juxtapositions of the local, what's close to hand, organic flashes of the day's objects that can be touched. The "foreignicity" of his poetic park reveals the paradox of where and how we live, that in-between margin in the world where we "don't need to know everything" and "Every five minutes together [is] a new world." These poems shimmer in their aliveness."
— Fred Wah, former Canadian Parliamentary Poet Laureate and recipient of the Governor General's Award for Poetry
ISBN 978-1-77214-015-6
5.25 x 7.75 | 90 pp
$18 CAN / $18 US
Rights available: World
ANVIL PRESS BOOKSTORE
Payments processed by PayPal
Canadian Customers
CDN $18


Rest of the World Customers
US $18

Fall/Winter 2016


Kubrick Red: A Memoir
by Simon Roy; translated by Jacob Homel


Stanley Kubrick's film The Shining was released in 1980 and has been fascinating viewers ever since. It is a psychological thriller about a writer with writer's block (along with his wife and their young son) who takes a job as caretaker of an isolated hotel in the Colorado mountains during the winter off-season. The boy, Danny, is gifted with a "sixth sense" and soon begins receiving disturbing messages about the hotel's mysterious past, and thus begins a cinematic descent into madness and terror.


Simon Roy first saw The Shining when he was ten years old and was mesmerized by a particular line in the movie spoken by Dick Hallorann, the chef of the Overlook Hotel, while he is giving the family an orientation tour of the facilities. Hallorann seems to speak directly to Danny (and Simon Roy) while in the middle of enumerating the stock of the hotel's pantry to Danny's mother. He glances at Danny and the words cross telepathically into the boy's mind: "How'd you like some ice cream, Doc?"


Roy has since seen the movie over forty-two times, and the painstaking bond he has knitted with this story of evil has enabled him to absorb the disquieting traits of his own family's "macabre lineage." Analysis of the film, and the many parallels to his own family's troubled history, have allowed him to gain insight into the nature of domestic violence and brought him face to face with the "banality of evil."


160 pages | $18 can/usa | 5 × 8.5 | Paperback | ISBN: 978-1-77214-072-9 | Pub. date: October


Heroines (New, Revised Edition)
photographs by Lincoln Clarkes


This new edition of Heroines is a large format revised edition of the original Heroines: Photographs by Lincoln Clarkes that was released by Anvil in 2002. This new edition features over 150 portraits accompanied by four critical essays that contextualize the five-year photo project and the controversial body of work that became known as "The Heroines Project."


Heroines, the book, is an epic photo documentary of the addicted women that were living and working in Vancouver's Downtown Eastside in the late '90s and early 2000s . In 1997, photographer Lincoln Clarkes turned his lens away from the world of fashion and began documenting the dire circumstances endured by the marginalized women living and working on the streets of the city's Downtown Eastside.


256 pages | $34 can/usa | 8.75 × 10.75 | Paperback | 978-1-77214-071-2 | Pub. date: November


The Encyclopedia of Lies
stories by Christopher Gudgeon


In these eleven stories, Christopher Gudgeon – bestselling author of the critically acclaimed Song of Kosovo – takes a heartbreaking and hilarious look into the lives, loves, sexual obsessions and delusions that inform a grand cast of off-kilter characters.


Here is a gay couple who persevere with their marriage plans as the world – literally – crumbles around them, a woman who discovers the mysterious collection of letters that reveals a terrifying truth about her deceased finance, a dutiful son, locked in an life-or-death marathon race with his famous father, and a baby who becomes infested with fruit flies – sending his adoptive parents into a spiral of recrimination and self-doubt.


At once bitterly funny, provocative and poignant, this remarkable collection – follow up to Greeting from the Vodka Sea, Gudgeon's short story debut – The Encyclopedia of Lies builds on his growing literary reputation, offering up the work of a great storyteller at his very best.


Praise for Gudgeon's previous books:
"Gudgeon is . . . a major new talent in Canadian literature."
—Quill and Quire on Greetings from the Vodka Sea


"a remarkable first novel." —Victoria Times-Colonist on Song of Kosovo


224 pages | $20 can/usa | 5 × 8.5 | Paperback | 978-1-77214-075-0 | Pub. date: February, 2017


Bad Endings
stories by Carleigh Baker


Carleigh Baker likes to make light in the dark. Whether plumbing family ties, the end of a marriage, or death itself, she never lets go of the witty, the ironic, and perhaps most notably, the awkward. Despite the title, the resolution in these stories isn't always tragic, but it's often uncomfortable, unexpected, or just plain strange. Character digressions, bad decisions, and misconceptions abound.


In Bad Endings, Baker takes troubled characters to a moment of realization or self-revelation, but the results aren't always pretty.


160 pages | $18 can/usa | 5 × 8.5 | Paperback | 978-1-77214-076-7 | Pub. date: March, 2017


Bad Engine
new and selected poems by Michael Dennis
selected and with an introduction by Stuart Ross


Bad Engine brings together mostly revised versions of about one hundred poems selected from Dennis's published work, along with several dozen new poems. This volume, introduced and edited by Dennis's long-time friend, the poet and editor Stuart Ross, marks a milestone in the career of a homegrown, no-bullshit, tells-it-likes-he-sees-it populist bard. Here the reader will find a rollicking tale of drinking with racists, poignant prayers for quiet nights with lovers, raw narratives of childhood abuse, defiant anthems of a body broken by sports injuries, a mindful meditation about a stoned dragonfly, and the not-quite-resigned laughter of a man smashing away at a keyboard for four decades and becoming neither rich nor famous.


160 pages | $18 can/usa | 5 × 9 | Paperback | 978-1-77214-077-4 | Pub. date: April, 2017
ISBN
|
CAN / US
Rights available: World

For The Real Deal

"clever, concise writing – no superfluous flowery shit. To the point, bold, matter of fact."
—OttawaXpress (on Matthew Firth's Shag Carpet Action)

For The Book As Art Object

"From the font to the cover design to the paper grade, it is a stunning object … it's just like Anvil Press—the press that comes closest to being Canada's answer to Brooklyn's Soft Skull fiction line—to care about the book as art object time and again."
—Globe & Mail (in a review of Animal by Alexandra Leggat)

For Social Awareness

A Room In the City, the photos of Gabor Gasztonyi, Finalist for The George Ryga Award for Social Awareness in Literature.

For Frenzy Wins!

Congratulations to Catherine Owen, Winner of the Stephan G. Stephansson Award for Poetry (Alberta Book Awards) for her recent collection, Frenzy.

For Finalist for Governor General's Award for Translation

David Scott Hamilton, Governor General's Award Finalist for his translation of Paradis, Clef en main (Exit) the final novel by Quebec author Nelly Arcan.



For Animal a Trillium Finalist

June 1, 2010: Congratulations to Alexandra Leggat, Finalist for the Trillium Book Award for her short story collection, Animal.

For Afflictions & Departures receives Finalist nomination!

Madeline Sonik receives finalist nomination for The 2012 Charles Taylor Prize for Literary Non-Fiction for her memoir, Afflictions & Departures. Afflictions & Departures was also nominated for the prestigious BC National Award for Canadian Non-Fiction, one of Canada's largest literary non-fiction prizes.

ANVIL PRESS BOOKSTORE
Payments processed by PayPal


Rest of the World Customers
US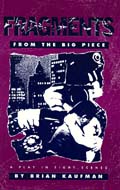 Fragments from the Big Piece is a non-linear, stylized play inspired by "eastern bloc" film noir. While exploring the dark underbelly of the drug trade, the play simultaneously tells the story of a man and a woman's crumbling relationship.
ISBN 1895636027
5.5 x 8.125 | 44
6.95 CAN / 6.95 US
Rights available: World
ANVIL PRESS BOOKSTORE
Payments processed by PayPal
Canadian Customers
CDN 6.95


Rest of the World Customers
US 6.95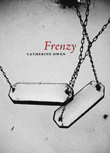 Winner of the Stephan G. Stephansson Award for Poetry (Alberta Book Awards)
In Greek mythology the Muses preside over the arts and inspire writers and artists to produce works of genius. In Frenzy, Catherine Owen pays homage to the muse in a six-part compilation of muse-quests, some the author's, some those of others. These muses can be a person, a place, or even the absurdity itself of indefinitely seeking the muse.
"Catherine Owen is a neo-romantic bard whose idiosyncratic poetry is barbed with aspects of Tough Love wed to the groom of nihilism. This poet wears a black mood for a wedding dress as she casts invective against bourgeois normalcy. Mistress of neologism and its conflicted ally—ambiguity?—this musifier is unabashedly shameless in making herself "lovesick". A poet taster's head spins, which may not be a bad thing. In an era of political correctness and its self-righteous terrorisms, Owen's muse skateboards over society's niceties as her love junkie heart leaps like an adolescent
butterfly. Revel in the nuances of light and darkness doing a tango in the ineffable quest for the muse's many forms."
—Joe Rosenblatt (poet, artist, editor, and recipient of the Governor General's Literary Award)
"Catherine Owen is an extraordinarily gifted poet. It's not just the sheer sonic pleasure of her language or the largesse of her endlessly inventive imagery but that she is unsettled and unsettling, deeply disobedient and yet almost selfless in her surrender to form. These poems, and especially the Flood-Ghazals, take you down and then drag you up again, gasping for air."
—Robert Priest (poet, songwriter, playwright, winner of the Milton Acorn Memorial People's Poetry Award)
ISBN 9781897535004
5.75 x 8 | 108 pp
$15 CAN / $15 US
Rights available: World
ANVIL PRESS BOOKSTORE
Payments processed by PayPal
Canadian Customers
CDN $15


Rest of the World Customers
US $15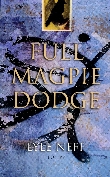 Full Magpie Dodge is about the shiny brightness of modern urban life, its pressures and joys. More-or-less artful dodgers populate its pages, along with office workers, crows, exhausted junkies and jubilant lovers. Intertwined with all their lives is the unforgotten rural past and the still turbulent North; in short, it's a book that takes Canadian life as it is: startlingly robust, enduring, and sometimes beautiful.
ISBN 1895636280
5 x 8 | 104 pp
13.95 CAN / 9.95 US
Rights available: World
ANVIL PRESS BOOKSTORE
Payments processed by PayPal
Canadian Customers
CDN 13.95


Rest of the World Customers
US 9.95


Further Confessions of a Small Press Racketeer takes up where Stuart Ross's Confessions of a Small Press Racketeer left off in 2005. Memoir, tirade, unsolicited advice — this new volume is drawn largely from Stuart's notorious "Hunkamooga" column that ran in subTerrain, but also includes pieces from his blog as well as previously unpublished work.


Here they are together in their offbeat brilliance: snarky, provocative, funny, outlandish, and self-deprecating, these "confessions" are urgent dispatches that disrupt the too often polite conversation concerning Canadian literary matters. In these pages, Ross says what so many others only think.


REVIEWERS ON CONFESSIONS OF A SMALL PRESS RACKETEER


"For a quick and dirty breath of fresh air, it's difficult to beat renegade urban poet Stuart Ross's latest effort. … Ross has the battle scars and knows poetry isn't about flowers and meadows, it's about blood and guts."
— Steven Knight, Quill & Quire


"… a wonderful book — funny, outrageous, and acute. I'll even say it's the best short-essay collection about the writing life that I've read in ages. … Every aspiring writer should read Confessions of a Small Press Racketeer, just to find inspiration. And so should every established writer — just to keep humble."
— Lynne Van Luven, Malahat Review


"Of greatest interest … are those endnotes which deal with the results of his publishing certain columns — such as losing his publisher, or losing friends from the writing community. This fallout, however, may have been expected as Ross is frequently acerbic and trenchant in his criticism, but no less witty or correct for being so."
— Stephen Cain, Canadian Literature
ISBN 978-1-77214-018-7
6 x 8 | 168 pp
$18 CAN / $18 US
Rights available: World
ANVIL PRESS BOOKSTORE
Payments processed by PayPal
Canadian Customers
CDN $18


Rest of the World Customers
US $18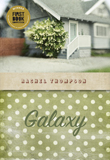 Galaxy is about a wounded family (Anger brimming until it overflows / into rage in the dark living room, / his undershirt soaked through / up the back to his collar), a prairie place (Ochre River girls / have a one-room school, / walk through fields of wheat, / play in silos, storing grain dust / in their lungs, / later to exhale it / like cloudy fire), love that is queer and conventional, about longing and loss (tempus fugit / my father emails, / now or never, / and I can't I don't / wish to speak to my mother. / I don't believe the mere flight of time / is reason enough) and a light shone into dark corners.
Galaxy is "emotional biography"—as Magaret Laurence called it—(Sometimes I have breathed flame, / I admit that my words—provoked— / have burned) where the facts are fabricated ("tell it slant," said Emily Dickinson), but the feelings are authentic.
"A truly wonderful collection of poems. Wonderful and clear imagery as well as a "real" and "true" sense of place, love, longing, family, and the constant struggle and re-negotiation of self and experience. Galaxy possesses a simple but sensual approach to language and tone."
—Gregory Scofield, author of kipocihkan: Poems New & Selected
ISBN 978-1-897535-71-4
5.5 x 8 | 104 pp
$16 CAN / $16 US
Rights available: World
ANVIL PRESS BOOKSTORE
Payments processed by PayPal
Canadian Customers
CDN $16


Rest of the World Customers
US $16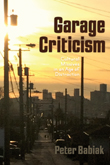 In Garage Criticism Peter Babiak gently eviscerates and deflates some of the cultural hot topics of our time. He deconstructs our fascination with Internet culture and its libertarian ideology, devolves the hallucinations of economics and marketing to rhetorical mystifications, and asserts and reasserts the supremacy of linguistic thinking in everyday cultural affairs no less than politics and philosophy. In "Hot for Teacher: What Fifty Shades of Grey Taught Me About Salacious Grammar, Sexy Women and the Scandalous Conflation of Popular and Literary Culture" he takes on the disturbing marketing of "Fifty Shades of Grey," and in "F You Professor: Tumblr, Triggers and the Allergies of Reading" he addresses the technologically driven disintegration of the slow, attentive "deep read."
A teacher by profession, Babiak often targets the intellectual, literary, and even sexual peccadilloes of digital native and millennial cultures, and also unfolds the more person-to-person culture of pedagogy. In "Bianca and the Blackbirds: How Vladimir Nabokov Saved Me from Referential Mania" he examines student/professor relationships, inappropriate office visits, and a shared "voluptuous appetite for Nabokov." A parent and regular guy by default, Babiak accents the writing with memoir-based essays and essayist in memoir, as he does in "Along the Brittle, Treacherous, Bright Streets of Memory" and "The Ellipsis and the World Suspended by Some Unique Tear."
Babiak is a new and timely voice in the arena of cultural criticism and critical theory.


PRAISE FOR GARAGE CRITICISM:


"Garage Criticism, a finalist for the Montaigne Medal, an Eric Hoffer award, is a cohesive collection of essays rich in literary references and redolent of the classics of the form; it is equally – and profoundly – relevant to the twenty-first century. Incisive, fresh, witty, wry, philosophical, and dramatic, Babiak's essays demand — and reward — deep reading. … Garage Criticism: Cultural Missives in an Age of Distraction should be a welcome addition to the libraries of those educators, parents, students, or just plain engaged citizens interested in our complex and enigmatic relationship with popular culture."
—THE ORMSBY REVIEW


"In essays that are variously insightful, funny, heart-rending and sometimes sleazy, Babiak analyzes the effects of popular culture on how we perceive reality."
—WINNIPEG FREE PRESS


"In his Garage Criticism, Babiak does what smart people are supposed to do — question the real meaning and implications of elements of the larger culture that permeates our lives and to a large extent determines who we are, with or without our permission or connivance. … We need Garage Critic. He is a ruthless wrangler of sacred cows of contemporary culture, a destroyer of digital worlds, unconstrained by academic discipline or exclusive elitist jargon. Garage Critic is a man who calls an ergonomically-designed, artisan-crafted spade a frigging shovel."
— John Moore, BC BookWorld
ISBN 978-1-77214-050-7
5.25 x 8 | 268 pp
$20 CAN / $20 US
Rights available: World
ANVIL PRESS BOOKSTORE
Payments processed by PayPal
Canadian Customers
CDN $20


Rest of the World Customers
US $20

Next
Previous