Authors

Jennica Harper's previous books of poetry are What It Feels Like for a Girl and The Octopus and Other Poems. In 2012, What It Feels Like for a Girl was published as an e-book for Kindle and Kobo, and was adapted into one-third of the critically acclaimed theatrical experience Initiation Trilogy at the Vancouver International Writers Festival (Marita Dachsel/Electric Company). Her poems have been awarded a Silver National Magazine Award, and have been twice selected for the Poetry in Transit project. Jennica lives in Vancouver, where she also writes for film and television.

The inaugural winner of subTerrain 's creative non-fiction award, Jim Oaten has had previous work published in Vancouver Magazine, Vancouver Review, the Vancouver Sun, Pacific Rim and Where. He has also won a National Magazine Award (Honourable Mention) and has been a Western Magazine Award finalist.
Currently a denizen of East Vancouver, he lives in fear of real estate prices.
Accelerated Paces is Jim Oaten's first book.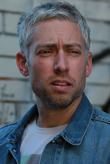 John Creary has had his poetry widely published in Canadian literary journals including The Best Canadian Poetry in English 2011, Arc, Event, Grain, CV2, Fiddlehead, Vallum, subTerrain, and The Antigonish Review. He was awarded the Calgary Literary Kaleidoscope Undergraduate Award for Creative Writing in November 2008. Escape from Wreck City is his first book. He currently lives in Calgary.


Jon Paul Fiorentino is the author ten books including I'm Not Scared of You or Anything, which was shortlisted for the ReLit Award for Short Fiction and Hugh MacLennan Prize for Fiction, Needs Improvement, which was shortlisted for the A.M. Klein Prize for Poetry, and Indexical Elegies, which won the CBC Books "Bookie" Award for Best Book of Poetry. He lives in Montreal where he teaches Creative Writing at Concordia University, is the editor-in-chief of Matrix magazine, and the editor for the Serotonin/Wayside Imprint of Insomniac Press.


Maryanna Hardy (Illustrator for I'm Not Scared of You or Anything)


Maryanna Hardy has worked as an artist, illustrator and screen printer and has published her work in publications nationally and internationally. She has designed countless gig posters and chapbooks of her drawings, built and ran a screen–printing shop in Montreal, and has painted public murals in Montreal and Toronto. She has most recently exhibited her work through Gallery Pangee and Gallery Youn in Montreal. In 2009 and 2010 she collaborated with the YPF Collective on their large-scale installation at the Osheaga International Music Festival in Montreal. In November 2010, she published a book of her drawings with Conundrum Press called So I've Been Told. The book was short-listed for Montreal Expozine's 2010 Best Canadian Book and was also short-listed for a Doug Wright award for Best Avant-Garde Comic Book. She lives in Montreal.


Writer and interdisciplinary artist, Karoline Georges explores the processes of sublimation. She is interested in virtual events, possible fates, the utilization of consciousness through the technological maze and the accumulation of knowledge. Her latest novel, Variations endogènes, was published in 2014 by Editions Alto.

Brian Kaufman has worked for years in the Vancouver art scene as a playwright, editor, and publisher. He founded the internationally known literary magazine subTerrain.

Kerry Ryan's poems have appeared in literary journals across the country. Her first collection, The Sleeping Life, was published by The Muses' Company in 2008 and nominated for the Aqua Books Lansdowne Prize for Poetry in 2009. In March 2009, she competed in, and won, a white collar boxing match. She lives in Winnipeg.

Todd Klinck is a writer, film artist, former sex-trade worker, and co-owner of Mayhem North, an adult video company. His regular column "Trade" ran for three-and-a-half years in fab magazine, and he has been the subject of feature articles in Xtra, Advocate, Now, the Toronto Star, and The Globe & Mail. Todd also appeared on Showcase's alternative lifestyle program, Kink. He co-authored the screenplay for the Genie-nominated feature film, Sugar and is currently working on an as-yet-untitled screenplay based on Tacones and a second novel, Us Whores. He lives in Toronto.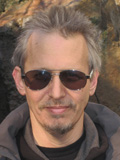 klipschutz (pen name of Kurt Lipschutz) is a poet, songwriter and occasional freelance journalist. Born in Indio, California, he has lived in San Francisco for thirty years, where he shares an apartment with his wife Colette Jappy and three cats. His work has appeared in periodicals in the U.S., Canada, the U.K., Ireland and France, and numerous anthologies, as well as the previous collections Twilight of the Male Ego, The Good Neighbor Policy, and The Erection of Scaffolding for the Re-Painting of Heaven by the Lowest Bidder. He has co-penned over a hundred songs, chiefly with Chuck Prophet, including the recent Temple Beautiful. In 2006 his imprint Luddite Kingdom Press issued the limited edition collectible All Roads . . . But This One. Beyond high school, he is an autodidact.

Ryan Knighton's most recent book is Cockeyed: A Memoir (Penguin Books, 2006). He is also the co-author of Cars with George Bowering (Coach House, 2002). His journalism and satirical essays have appeared in such magazines as Utne and Saturday Night, and in such newspapers as The Globe and Mail, The Vancouver Sun, and The Montreal Gazette. He is presently undertaking a documentary film with director Scott Smith (Falling Angels) called As Slow As Possible. It involves a pipe organ and over six hundred years of hope.